History
Red Dog Linings is the technology descendant of the Houston-based hardfacing business, which grew rapidly during the 1950's through inventing the process of manufacturing abrasion resistant pipe and the refurbishment of slide valves for the petrochemical industry. Such growth prompted a drive to find yet more efficient methods of applying wear protection, and this research was spearheaded by the ancestral company's founder, Mr Roman F Arnoldy. This work led to the development in 1961 of the patented bulk welding process, which has been continuously developed and improved over the years and still provides today the basis for the commercial production of Red Dog Linings' world renowned T200X™ hardfaced wear resistant overlay plate.
From its ancestral beginnings in Houston, Texas, Red Dog Linings has expanded its wear resistant products business worldwide through both organic growth and the acquisition of companies with the purchase of Vidaplate Ltd in 1992; Trimay Engineering Ltd in 1998; Penistone Hardmetals in 2008 culminating in a Management Buy Out by Phil Leonard – MD in 2013. The MBO marked a new era in the history of the company, the manufacturing and processing operations were consolidated in the UK in 2013 to provide customers with a more complete service.  Since then the business has continued to grow into new markets both domestically and internationally.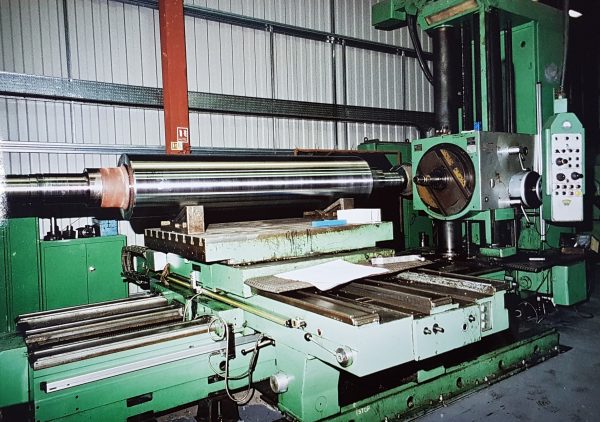 Today, the focus on providing customers with abrasion resistant solutions make up Red Dog Linings' activity. With its manufacturing headquarters in the UK and representation in all major industrial markets, Red Dog Linings Ltd is the original pioneer of hardfacing, and a major international force in the production and fabrication of wear resistant materials, spearheaded by the unique production of T200X™ hardfaced plate.