Plate Glass and The Nickel Time-Bomb
By Anthony Weedon, Export Manager – Red Dog Linings
The title seems somewhat dramatic doesn't it? For engineers specifying chrome carbide hardfacing materials or through-hardened abrasion resistant materials in the glass industry however, it is an unfortunate reality and an issue that is taken extremely seriously. The consequences of ignoring the nickel content of those materials introduced into the production area of plate glass can be catastrophic.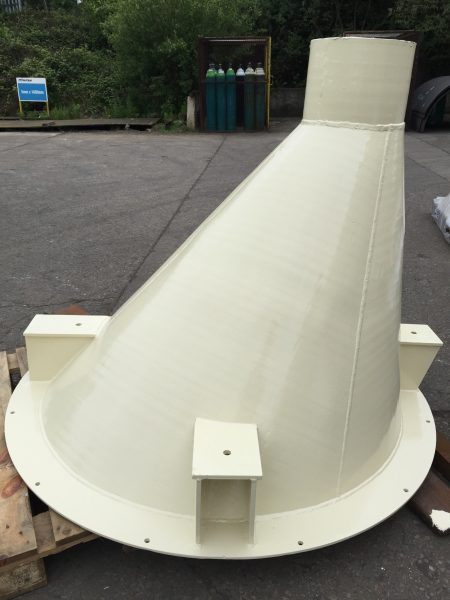 During the production of float-glass any nickel introduced in large enough quantities into the end product will result in the formation of nickel sulphide inclusions. This can lead to a discoloration of the glass, but more seriously these NiS inclusions expand over time, causing a disastrous failure in the end product. This expansion process can take many months or even years to manifest itself and once it does, it is too late to take action. You can imagine the consequences of this scenario in a modern building such as The Shard of London.
When choosing an appropriate hardfacing or through-hardened abrasion resistant solution, plate glass producers need to make an assessment of not only the product's wear performance, but also as to what is an "acceptable" level of nickel. A common indication given by glass industry professionals is 0.25% Ni. At Red Dog Linings we do not introduce any nickel into our T200X chrome carbide hardfacing alloy. It is, however important to understand that nickel occurs naturally in chromite oxide and also that there are some trace elements of nickel to be found in the mild steel wire that is used to conduct the current during the hardfacing bulk-weld process we use to produce T200X chrome carbide plates. Despite this we control the levels of nickel present in our alloy products down to below 0.20%, general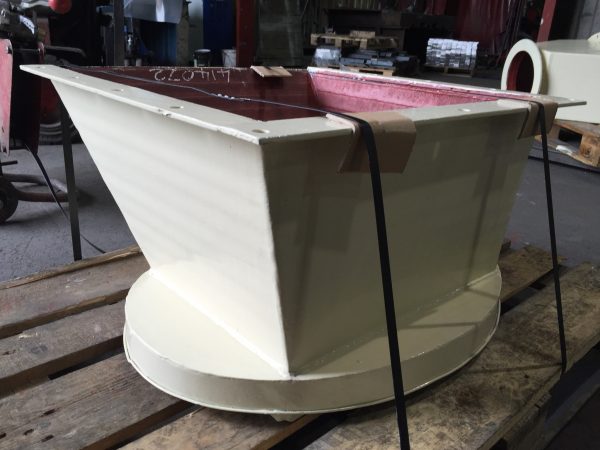 ly considered as being perfectly acceptable in the float glass production process.
Whilst the "acceptable" level of nickel is often communicated to us by glass industry professionals, it is often the case that a direct comparison is made with the existing wear resistant solution. In order to get an accurate idea of the levels of nickel actually being introduced into the end product, relative wear life between the products must be considered. It is no good to compare the nickel content of our T200X chrome carbide material with traditional water-quenched 400HB steels for example without understanding how quickly the abrasion phenomenon wears away the surface of the material in question. Typically a 400HB material will wear out 5 times quicker than our T200X hardfaced plate in glass industry applications, introducing 5 times more nickel into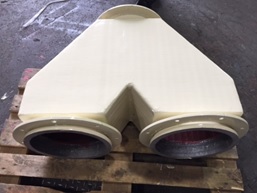 the end product as compared to the T200X over the same time period. In order to obtain an accurate comparative figure, we must therefore multiply the nickel value of the 400HB solution by 5.
Solutions provided by Red Dog Linings are trusted by float glass professionals in many areas of the world. Our dedicated UK manufacturing and fabrication facility enables us to supply chrome carbide hardfaced products either in large area plate format or alternatively in ready-to-fit components.