Red Dog Linings attending Hillhead 2018
The Red Dog Linings team will be attending quarrying exhibition Hillhead 2018 on Thursday 28th June 2018 at Hillhead Quarry in Buxton, Derbyshire, UK.
Hillhead is famous for its live demonstrations and 2016 proved to be no different with a wide range of equipment being put through its paces in the quarry.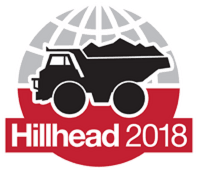 At the quarry face, equipment from leading suppliers such as Caterpillar, Volvo, JCB, Bell, Doosan, Hyundai, Liebherr, Komatsu, Case and Hitachi will be hard at work. Meanwhile, in the rock processing demonstration area, crushing and screening operations from Powerscreen, Sandvik, Terex Finlay, McCloskey, Baughans, Quarry Manufacturing & Supplies and a range of others will also be working. In addition, the Recycling Demonstration area will again be buzzing with the sounds of crushing, shredding, screening and washing equipment.
To find out more about the event and to book your free place please click here.
To find out more about our refurbishment of crusher rolls for the quarrying market please click here.
To arrange to meet up with Phil Leonard, Joe Soyer or Paul Gillott please contact them on +44 (0) 1226 702300, contact details can be found on our website here.