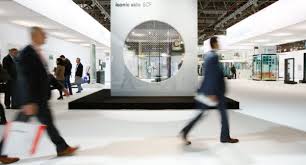 Red Dog Linings will be attending Glasstec 2018
Red Dog Linings will be attending Glasstec 2018 on Tuesday 23rd October 2018 in Dusseldorf, Germany.
glasstec 2018 begins in just a few weeks with 1,250 exhibitors from over 50 nations expected to attend the anniversary event of the world's leading trade fair for the glass industry.

Anthony Weedon, Export Manager will be attending the event, if you would like to arrange to meet up and discuss how Red Dog Linings can help with your industrial wear protection requirements, email aweedon@rdlinings.com
Under the title "glasstec conference" in Hall 10, the trade fair will bring together theory and practice in concentrated form with top-class presentations by leading experts. For example, the cross-industry conferences will deepen the background knowledge on the exhibits of "glass technology live".
To find out more about the event and to book your place please click here.