What to look out for when buying Hardfaced Chromium Carbide plates?
By Phil Leonard, Managing Director – Red Dog Linings
Since it's creation by Red Dog Linings former Houston based parent company in 1965, chromium carbide hardfaced plate is produced around the globe by a range of manufacturers. However, "the description on the tin" can often betray a wide range of quality choices to be made by the willing buyer for the hardfacing product.
Unlike 400 Hb through hardened abrasion resistant plate, which is generally made by steel mills around the world with high cost barriers to entry for production, chrome carbide hardfaced plate entry barriers are lower and therefore a wide range of varying quality can be procured on the global market today.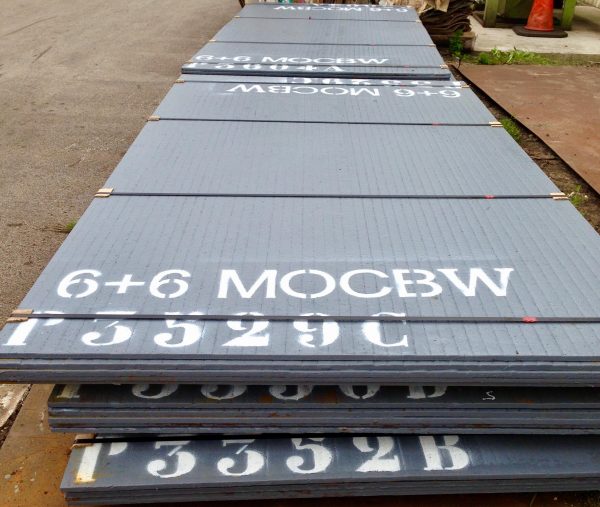 However, it is like most consumer products, the old adage of "you pays your money and takes your choice" rings true with chromium carbide hardfaced like many other products available. But don't be fooled in procurement by the sole driver of price, as this criterion alone does not guarantee the product will provide a return on investment with long service life in the application, which is ultimately the key. Unfortunately, the procurement department and the maintenance engineer's interests are not always perfectly aligned in lots of modern process plants today.
Often people assume incorrectly that the harder a product of this nature is on the Rockwell C scale, then the longer it will last in service, however nothing could be further from the truth. Red Dog Linings chrome carbide hardfaced plate has been long recognised for over 50 years as the leader in its class for abrasion and impact resistance. Red Dog Linings T200X™ chrome carbide hardfaced plate has a very good regular surface finish but it may not be the hardest of chemical analysis. However, what it does do is provide a better return on investment in most applications, enhancing the service life of process equipment where the pay back for the purchaser is normally much more considerable, when process plant stoppage time is involved.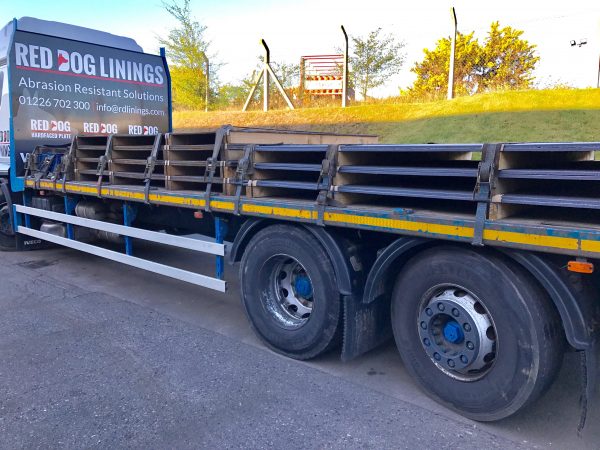 The problem with a lot of chrome carbide hardfaced plate produced from low labour cost countries is that they typically include 20% Chromium and 3% Carbon, which keeps the hardness high providing the illusion but does not provide for high levels of wear performance production "up-time" which is key to the end user.
The secret of abrasion resistant performance is down to the quality of the Red Dog Linings ingredients with the highest quality High Carbon Ferrochrome used along with the most densely compacted alloy hardfacing overlays. High chrome iron materials come in many forms but usually with chromium, carbon and iron. However, the best combination to resist abrasion from minerals is similar to Red Dog Linings T200X™ which has a minimum of 30% chromium and in excess of 4% carbon.
So please be careful to ensure when buying chrome carbide hardfaced plate, wherever you are around the globe partner up with a supplier who can prove their raw material ingredients will guarantee you an increase in service life which is key.
For the French version of this article please click here